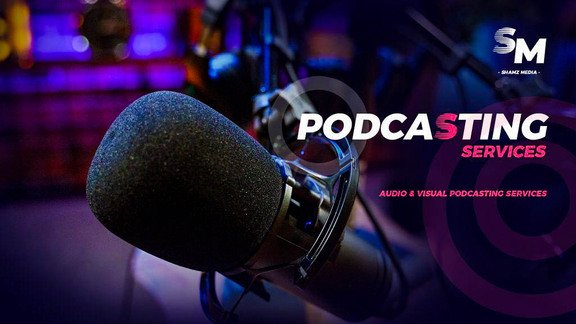 PODCASTING SERVICES
Shamz Media Ltd: Your full-service podcasting partner.
Shamz Media Ltd. is a full-service podcasting company that helps you create, launch, and grow your podcast. We offer a wide range of services, including:
Podcast production: We'll help you record, edit, and produce your podcast episodes, so you can focus on creating great content.
Podcast hosting: We'll host your podcast episodes on a secure and reliable server, so your listeners can access them from anywhere in the world.
Podcast distribution: We'll distribute your podcast to all major podcast directories, so your listeners can find it easily.
Podcast marketing: We'll help you promote your podcast and grow your audience.
Whether you're a beginner or a seasoned podcaster, Shamz Media Ltd can help you take your podcast to the next level.